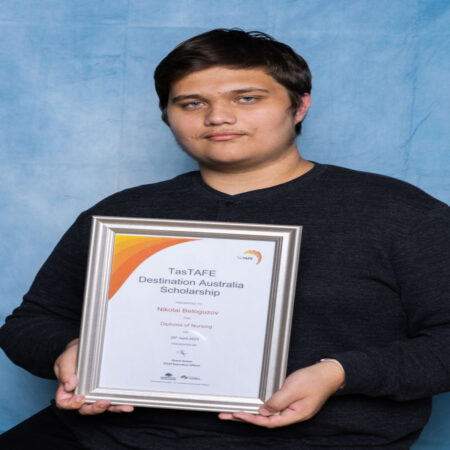 Destination Australia Scholarships 2023
Application is now open for suitably qualified domestic and international candidates to enroll for Destination Australia Scholarships for the 2023/2024 academic session. This program is open to all study level.
This scholarship is an opportunity that offers $15, 000 and above to qualified domestic and international students of all study level. This program is sponsored by Australian Government and hosted by Selected Tertiary Institutions in Australia. The $93.7 million Destination Australia Program aims to promote and improve regional Australian higher education institutions, attract and support domestic and foreign students to study in regional Australia, and provide students with a top-notch educational experience.
SEE ALSO: UAB Scholarships for International Students 2023
Scholarship Summary:
Scholarship Sponsor(s): Australian Government
Host Institution (s): Selected Tertiary Institutions in Australia.
Scholarship Worth: $15, 000 and above.
Number of Awards: Several.
Study level: All Study Level
Nationality: Domestic and International Students.
Requirement and Eligibility Criteria for Destination Australia Scholarships 2023:
Applicants generally can be domestic or international students to apply
Scholarship is available for students undertaking a Certificate IV through to PhD.
High academic records will be added advantage
Candidates should apply to study or be studying in successful tertiary education institutions for the year 2023.
Other eligibility criteria as will be specified by the successful providers
Program Objectives
The program is expected to:
enhance regional and remote Australian education institutions through promoting activities that contribute to growth and sustainability
offer students from Australia and overseas the opportunity to undertake high quality education, training and research in, and to experience regional and remote Australia and
ensure regions share in the benefits of the $35 billion international education sector.
SEE ALSO: Adamawa State Scholarship Trust Fund 2023
Application Procedures for the 2023/2024 Destination Australia Scholarships (how to apply):
Students can now apply for a scholarship directly with a successful tertiary education provider for the 2023/2024 academic year. Please see the list of successful providers for the Destination Australia Scholarships 2023.
Application Deadline: Varies
For more information about this opportunity, Visit the Official Website.