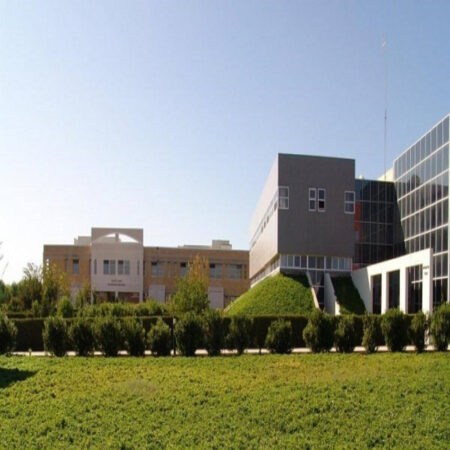 Global Student Scholarships 2023 at Cyprus International University
The Global Student Scholarships at Cyprus International University are presently accepting applications from qualified and exceptional international students for the academic year 2023/2024. Undergraduate students who want to enroll in a degree program at the university are eligible for this award.
This Tuition award is an opportunity that offers Up to 100% tuition fee discount to qualified international Undergraduate candidates. This scholarship is sponsored by Cyprus International University, Turkey and is to be taken at Cyprus International University, Turkey. As an incentive for success, Cyprus International University offers academic scholarships to its students. The majority of students receive 50%, 75%, or 100% scholarships or reduced tuition fees. Each and every overseas student is given a scholarship for 50% of their tuition.
Cyprus International University is an English-language private university in Northern Cyprus. It is located in the capital, North Nicosia and was established in 1997. Cyprus International University was established in 1997, as a result of rising interest in higher educational institutions and instruction in English, and in recognition of the increased need for universities which conduct education in foreign languages in Cyprus and other countries in the region.
SEE ALSO: Cooke Foundation College Scholarship Program 2023
Scholarship Summary:
Scholarship Sponsor(s): Cyprus International University, Turkey
Scholarships to be taken at: Cyprus International University, Turkey
Scholarship Type: Tuition award
Scholarship Worth: Up to 100% tuition fee discount
Number of Awards: Several
Study Level: Undergraduate
Nationality: International students
Requirement and Eligibility Criteria for Global Student Scholarships 2023:
Applicants must be international students.
Students admitted into undergraduate degree program.
The award is available for undergraduate and postgraduate courses in Science Engineering and Health offered at the University.
Based on academic merit
Students enrolling full time in the Honors program in the semester for which the scholarship is awarded.
Exceptional personal success skills (e.g., emotional maturity, motivation, perseverance, etc.)
A high school transcript and/or GSE results (if your transcript is not in English, also require a certified translation)
Applicants must have a High school certificate or equivalent.
Candidates must be highly motivated, responsible, and able to work independently in a structured manner and as good interpersonal and communication skill.
Applicants must hold an offer for a full-time program at Cyprus International University, Turkey.
Application process based on merit and evidence of leadership.
English Language Requirement: Applicants are required to provide evidence of meeting the University of the Pacific's minimum English language proficiency requirements.
SEE ALSO: Vanier Canada Graduate Scholarships 2023 at the University of British Columbia
Application Procedures for the 2023/2024 Global Student Scholarships (how to apply):
Candidates must apply for admission to Cyprus International University's undergraduate degree programs in order to participate in this fantastic program opportunity. After that, candidates can continue to complete an online application.
Application Deadline: Available Yearly
For more information about this opportunity, Visit the Official Website.