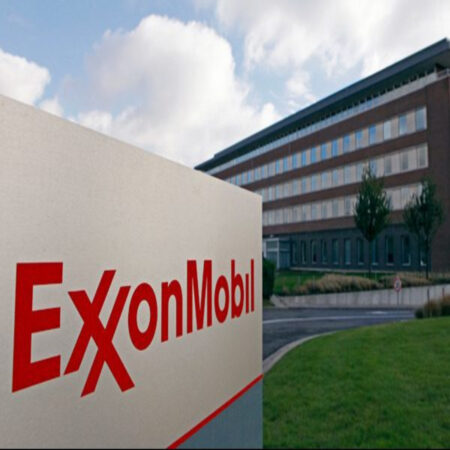 ExxonMobil and Mobil Producing Nigeria Graduate Internship 2023
Applications are invited from suitably qualified candidates from across the globe for the ExxonMobil and Mobil Producing Nigeria Graduate Internship 2023/2024 session. This program is eligible for Recent Graduates.
This undergraduate internship program is organized by ExxonMobil Nigeria and is located in Port Harcourt, Rivers State, Nigeria. As a Graduate Intern, you will participate in the Company's one-year graduate internship program in fulfillment of Corporate Social Responsibility (CSR), contributing in fresh graduates' professional development and exposure to the benefits the experience of working in a multinational organization afford.
ExxonMobil has offshore oil production in Nigeria, and is the country's second largest crude oil producer. Mobil Producing Nigeria began shallow water operations in 1955, and owns over 90 platforms and 300 producing wells covering 3,200 square kilometers. ExxonMobil also has deep water production in Nigeria. ExxonMobil partners with the Nigerian National Petroleum Corporation (now NNPC Limited). The company operates in Akwa Ibom State, Nigeria.
SEE ALSO: Baker Hughes Ignite Undergraduate Internship 2023
The safety and well being of our employees is at the heart of everything we do. We build skills and competencies through training and work experiences in a wide range of assignments. With a long history of industry leadership and cutting-edge innovation, we are committed to providing affordable and sustainable energy.
We are inviting ambitious professionals to be part of our Environmental and Property Solutions (Catering) department. This opportunity presents hands-on learning experience from renowned experts in different career fields in our world class organization. You will also have the opportunity to think independently, grow to your full potential, and help shape the future of energy.
What you will do:
Responsibilities may include but are not limited to the below mentioned:
Assist in Meal sheets/Request for Service verification and inspections documentation.
Track Daily Platforms requests/ complaints and follow up to closure.
Assist in Platforms Menu tracking compliance.
Assist to collate weekly reports and key performance indicators.
Internship Summary:
Company/Organisation(s): ExxonMobil Nigeria
Internship Location: Port Harcourt, Rivers State, Nigeria
Internship Duration: 1 Year
Available Slot: Several
Basic Qualifications: Recent Graduates
Nationality: All Nationalities
Requirement and Eligibility Criteria for ExxonMobil and Mobil Producing Nigeria Graduate Internship 2023:
Applicants to this program must be Nigerian with a degree BSc or BA in Business Administration.
Must have graduated with a minimum grade of Second Class, Upper division (2:1) no earlier than 2019.
Must have completed the National Youth Service Corps scheme (NYSC) no earlier than 2021.
Must be proficient in the use of computer and MS and other applications.
Preferred Qualifications/ Experience
Food Safety knowledge and certifications
Catering operations background
SEE ALSO: UNHCR Internships 2023/2024 Program For Young Graduates
Application Procedures for the 2023/2024 ExxonMobil and Mobil Producing Nigeria Graduate Internship (how to apply):
Interested and eligible applicants seeking for ExxonMobil Graduate Internship (Environmental and Property Solutions – Catering) should Create and login to Career portal online for this internship.
ExxonMobil is an Equal Opportunity Employer. All qualified applicants will receive consideration for employment without regard to race, colour, religion, sex, age, sexual orientation, gender identity, national origin, citizenship status, protected veteran status, genetic information, or physical or mental disability.
Application Deadline: Not Stated
For more information about this opportunity, Visit the Official Website.