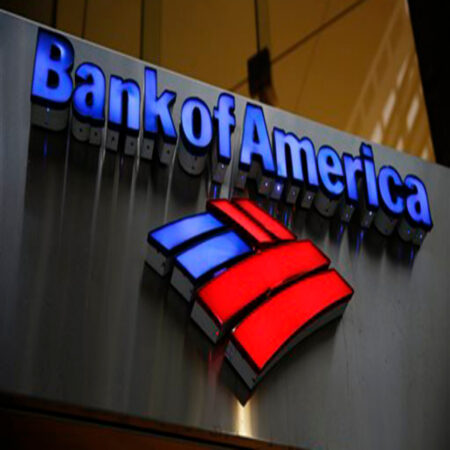 Bank Of America Winter Internship Programme 2024
For the 2024/2025 session, the Bank Of America Winter Internship Programme is now accepting applications from exceptional and highly motivated individuals worldwide. Candidates must be Undergraduate students to apply for this program.
This Undergraduate Internships is organized by Bank of America and is located in South Africa. This program is eligible to qualified Undergraduate applicants worldwide. One of the keys to driving Responsible Growth is being a great place to work for our teammates around the world. We are devoted to being a diverse and inclusive workplace for everyone. We hire individuals with a broad range of backgrounds and experiences and invest heavily in our teammates and their families by offering competitive benefits to support their physical, emotional, and financial well-being. Responsible Growth is how we run our company and how we deliver for our clients, teammates, communities, and shareholders every day.
The Bank of America Corporation (often abbreviated BofA or BoA) is an American multinational investment bank and financial services holding company headquartered at the Bank of America Corporate Center in Charlotte, North Carolina, with investment banking and auxiliary headquarters in Manhattan. The bank was founded in San Francisco, California. It is the second-largest banking institution in the United States, after JPMorgan Chase, and the second-largest bank in the world by market capitalization. Bank of America is one of the Big Four banking institutions of the United States. It serves approximately 10.73% of all American bank deposits, in direct competition with JPMorgan Chase, Citigroup, and Wells Fargo. Its primary financial services revolve around commercial banking, wealth management, and investment banking.
SEE ALSO: KPMG Scholarships Programme 2023
Bank of America believes both in the importance of working together and offering flexibility to our employees. We use a multi-faceted approach for flexibility, depending on the various roles in our organization.
Working at Bank of America will give you a great career with opportunities to learn, grow and make an impact, along with the power to make a difference. Join us!
Eligible Field(s): Global Investment Banking Program, Winter Analyst Program
Internship Summary:
Company/Organisation(s): Bank of America
Program Type: Undergraduate Internships
Program Location: South Africa
Program Duration: Not specified
Available Slot: Several
Basic Qualifications: Undergraduate
Nationality: All Nationalities
Requirement and Eligibility Criteria for Bank Of America Winter Internship Programme 2024:
Candidates are required to be in their penultimate year of study pursuing a degree from an accredited college or university
On track for a minimum 2:1 degree classification (or equivalent)
Must be available to join the program from June until August 2024
What we are looking for
Essential:
Fluency in English and the local language is essential for our regional roles: You will need to demonstrate drive, innovation, and a genuine interest in the financial markets, Teamwork, leadership, and problem-solving skills, plus creativity are key qualities, as is the ability to work in a fast-paced environment, multi-task and interact with a variety of people
Display analytical and problem-solving skills
Influence decisions and outcomes through effective communication and interpersonal skills
Demonstrate integrity and ethics by earning other's trust and respect through consistent honesty and professionalism in all interactions
Desired:
For some roles within Emerging Markets (including sub-Sahara Africa, Russia and China), a knowledge of those regions is required
Benefits
As a Bank of America Johannesburg Winter intern participant, you can expect to:
Experience the work and culture of the whole organization
Develop key skills including tools to navigate the recruitment process
Gain insight into the business areas where internships are available
SEE ALSO: MultiChoice Graduate Development Program 2023
Application Procedures for the 2024/2025 Bank Of America Winter Internship Programme (how to apply):
Click Here to Apply if you are interested in the Bank of America Winter Internship Program.
Application Deadline: November 6, 2023.
For More Information about this information, Visit the Official Webpage.