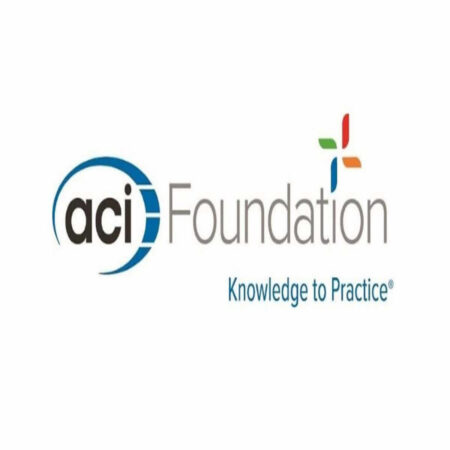 ACI Foundation Scholarship and Fellowships 2024
The ACI Foundation is glad to encourage students from around the world and inside the country to apply for the 2024/2025 ACI Foundation Scholarships and Fellowships in the United States and Canada. Candidates for both undergraduate and postgraduate degrees are eligible for this program.
This Partial Funding program is an opportunity offered to qualified undergraduate and postgraduate students from across the globe. This scholarship is sponsored by ACI Foundation and hosted by Higher institutions in USA and Canada. The support is for high potential students in concrete-related graduate and undergraduate degree programs. The scholarship will support studies in undergraduate and graduate levels and interested candidates are advised to prepare the necessary documents required for the application.
The American Concrete Institute (ACI) is a non-profit technical society and standards developing organization. ACI was founded in January 1905 during a convention in Indianapolis. The Institute's headquarters are currently located in Farmington Hills, Michigan, USA. ACI's mission is "ACI develops and disseminates consensus-based knowledge on concrete and its uses
SEE ALSO: Rosa Luxemburg Foundation Scholarship 2023
Scholarship Summary:
Scholarship Sponsor(s): ACI Foundation
Scholarship Type: Partial Funding
Host Institution(s): Higher institutions in USA and Canada
Scholarship Worth: Not specified
Number of Awards: Several
Study level: Undergraduate and Postgraduate
Nationality: All Nationalities
Requirement and Eligibility Criteria for ACI Foundation Scholarship and Fellowships 2024:
Applicants must be a full-time graduate student to be eligible to apply for the scholarship and must at least be in their first or second year of graduate study during the award year. Undergraduate applicants must be full-time undergraduate at the time of applying for and during the entire award year.
Applicants for the fellowship award must be international students attending a U.S. or Canadian university during the award year. Some of the fellowships expect the awardee to complete a 10-20 week internship the summer prior to beginning the award year.
All applicants must be proficient in the English language. If English is not your native language, a written statement must be attached to the application attesting to the proficiency.
Fellowship awardees will be expected to submit a written report near the end of their fellowship period describing the value of the Fellowship to their development and to their preparation for their chosen career after graduation.
SEE ALSO: European Union Internships 2024
Application Procedure for the 2024/2025 ACI Foundation Scholarship and Fellowships (how to apply):
Interested applicants for the ACI Foundation Scholarship and Fellowships 2024 are to submit a single online application form. After answering the required questions, the form will automatically display the fellowships and scholarships for which you may be eligible.
Document Requirements:
Applicants will be required to submit personal and educational information:
A resume
A 500-word essay
Official transcripts – English language & with a 4.0 grading scale
Two endorsements (one MUST be an ACI member)
Application Deadline: November 1, 2023
For more information about this opportunity, Visit the Official Website.