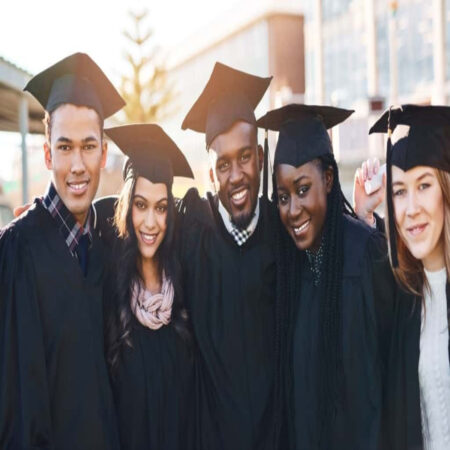 Rosa Luxemburg Foundation Scholarship 2023
Applications for the Rosa Luxemburg Foundation Scholarship for the academic year 2023/2024 are hereby invited from deserving students worldwide. Both undergraduate and postgraduate applicants may apply to this program.
This Financial grants is an opportunity offered to qualified Undergraduate and Postgraduate students from across the globe.This scholarship is sponsored by Rosa-Luxemburg-Stiftung Foundation and hosted by Higher Institutions in Germany. Applications from students majoring in scientific and technical fields as well as those who have graduated from technical colleges are strongly welcomed. Foreign students who are temporarily residing in Germany for study or research are also given funding by the Scholarship Department.
The Rosa Luxemburg Foundation, named in recognition of Rosa Luxemburg, occasionally referred to as Rosa-Lux, is a transnational alternative policy lobby group and educational institution, centered in Germany and affiliated to the democratic socialist Left Party. The foundation was established in Berlin in 1990 (originally as the "Social Analysis and Political Education Association")
SEE ALSO: Government of Slovak Republic National Scholarship Program 2024
Scholarship Summary:
Scholarship Sponsor(s): Rosa-Luxemburg-Stiftung Foundation
Scholarship Type: Financial grants
Host Institution(s): Higher Institutions in Germany
Scholarship Worth: Not specified
Number of Awards: Several
Study level: Undergraduate and Postgraduate
Nationality: All Nationalities
Requirement and Eligibility Criteria for Rosa Luxemburg Foundation Scholarship 2023:
Applicants must demonstrate high scholarly and professional qualifications (proof of above-average academic achievement at school and/or university).
Political and social engagement in line with the aims of the Rosa-Luxemburg-Stiftung
German language proficiency (B2 level or above)
Applicants must demonstrate strong leadership ability and be willing to abide by the guidelines governing the conduct of Rosa Luxemburg Scholars.
Applicants must be admitted to study a full-time course at any German university to be eligible for the scholarship.
SEE ALSO: World Bank Young Professionals Program 2024
Application Procedure for the 2023/2024 Rosa Luxemburg Foundation Scholarship (how to apply):
Interested applicants are to apply online for a Rosa Luxemburg Foundation Scholarship before the application deadline. Applicants are to provide all the required information.
Application Deadline: 1st October, 2023
For more information about this opportunity, Visit the Official Website.