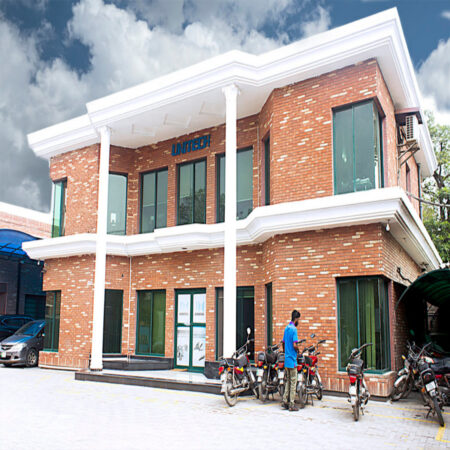 UNITECH International 2023
Applications are now open for the UNITECH International 2023/2024 program for international students. This program is eligible to undergraduate and postgraduate candidates.
This Short stay scholarships is an opportunity awarded to qualified international undergraduate and postgraduate candidates. This program is sponsored by UNITECH International and it varies per year. UNITECH International is a partnership between eight leading European universities and 17 industry partners. The program sets out to expose students to discussions about current issues through a combination of exchange semesters, industry internships, coaching, and workshops.
UNITECH International is a leadership development program for talented STEM students ran by a society of distinguished technical universities and multinational companies across Europe. UNITECH was founded in 1999 by ETH Zürich's former rector Konrad Osterwalder and Hilti's former CEO Pius Baschera. After 23 years, the UNITECH network has more than 1'500 alumni from 12 different universities, and 64 multinational corporate firms have been a part of this network. As of 2023, the network comprises 8 European universities and 15 corporate partners across Europe.
SEE ALSO: International English Scholarships 2024 at University of Ottawa
Scholarship Summary:
Scholarship Sponsor(s): UNITECH International
Scholarship Type: Short stay scholarships
Host Institution(s): Varies per year
Scholarship Worth: Please see award benefits
Number of Awards: 10 per host university
Study Level: Undergraduate/Postgraduate
Nationality: International students.
Requirement and Eligibility Criteria for UNITECH International 2023:
The program is targeted at students in engineering, computer science, physics and biotechnology, who can exhibit outstanding academic performance and important soft skills and who are in the master's or at the end of her Bachelor's degree (5th / 6th semester).
Program Benefits
UNITECH is a mobility program. Participation in the program is free once the student is selected. Travel expenses will be covered up to around 1,000 euros.
SEE ALSO: Percy Martinez Cultural Diversity Scholarship 2023
Application Procedures for the 2023/2024 UNITECH International (how to apply):
Interest candidates should apply online and upload the following documents in addition to the question you are asked to download:
Passport photo, 300 KB maximum
Resume, 2 pages maximum
Transcript of records, 2 MB maximum
Optional: other documentation, 2 MB maximum
Application Deadline: January 11, 2024
For more information about this opportunity, More Details at Official Website.