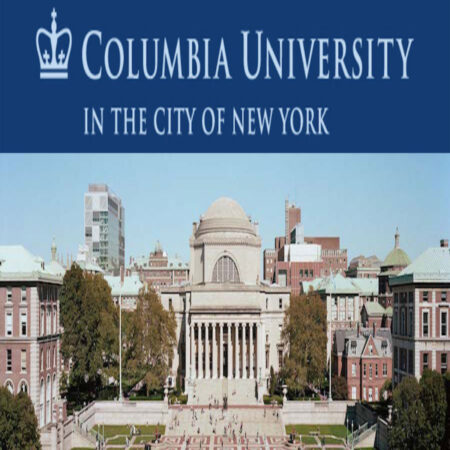 Postdoctoral Research Opportunity 2024 at Columbia University
Applications for the Postdoctoral Research Opportunity at Columbia University are invited from both domestic and international students for the session beginning in 2024/2025. Postdoctoral candidates might apply to this program.
This scholarship is an opportunity that offers $71,640 per annum to qualified domestic and international Postdoctoral candidates. This program is sponsored and hosted by Columbia University, USA. This fellowship program provides innovative postdoctoral scholars with the opportunity to build a foundation in one of the core disciplines represented within the Earth Institute (i.e. social, earth, biological, engineering, and health sciences), while at the same time acquiring the breadth of cross-disciplinary expertise needed to address critical issues related to sustainable development.
Columbia University, officially titled as Columbia University in the City of New York, is a private Ivy League research university in New York City. Established in 1754 as King's College on the grounds of Trinity Church in Manhattan, it is the oldest institution of higher education in New York and the fifth-oldest in the United States. Columbia was established as a colonial college by royal charter under George II of Great Britain. It was renamed Columbia College in 1784 following the American Revolution, and in 1787 was placed under a private board of trustees headed by former students Alexander Hamilton and John Jay. In 1896, the campus was moved to its current location in Morningside Heights and renamed Columbia University. Columbia is organized into twenty schools, including four undergraduate schools and 16 graduate schools. The university's research efforts include the Lamont–Doherty Earth Observatory, the Goddard Institute for Space Studies, and accelerator laboratories with Big Tech firms such as Amazon and IBM. Columbia is a founding member of the Association of American Universities and was the first school in the United States to grant the MD degree.
SEE ALSO: Seplat Energy JV National Scholarship 2023
Scholarship Summary:
Scholarship Sponsor(s): Columbia University, USA
Host Institution: Columbia University, USA
Scholarship Benefits: $71,640 per annum
Number of Awards: Not Stated
Study Level: Postdoctoral
Nationality: Domestic & International students
Requirement and Eligibility Criteria for Postdoctoral Research Opportunity 2024:
All doctoral requirements must be fulfilled and the degree awarded before the start of the appointment.
People holding current positions with rank above post-doctoral scientist are not eligible for appointment under university rules.
Those holding current post-doc positions should contact our office to determine eligibility.
The program is open to U.S. and non-U.S. citizens. Columbia University is an affirmative action/equal opportunity employer. Minorities and women are encouraged to apply.
Program Funding
EI Postdocs will receive an annual salary of $71,640. They are also awarded a research stipend of $12,000 over the two-year term for reimbursable expenses related to the appointment.
These funds can be used for relocation and moving expenses, as well as for computer, travel, conference, journal, book, software, equipment, and other research costs.
SEE ALSO: DAAD/NELGA Short-Stay Research Fellowship 2023
Application Procedures for the 2024/2025 Postdoctoral Research Opportunity (how to apply):
To apply to the program candidates must submit the following documents:
Curriculum Vitae
Brief Personal History
Research Proposal
3 Recommendation Letters
Proposals may suggest participating in, contributing to, or extending existing multidisciplinary Earth Institute projects.
Candidates are also encouraged to develop new, innovative projects that connect Earth Institute expertise.
In addition to submitting the application and proposal, candidates are encouraged to identify and contact their desired multidisciplinary mentoring team, i.e.
two or more senior faculty members or research scientists/scholars at Columbia University with whom they would like to work during their appointment.
Application Deadline: Not Specified
For more information about this opportunity, Visit the Official website.