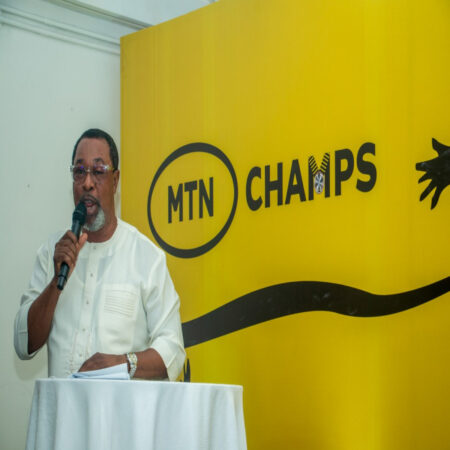 MTN CHAMPS Program 2023
Applications are currently being accepted for the 2023/2024 session of MTN CHAMPS Program . Youths from Nigeria are strongly encouraged to apply.
This Trainee Program is an opportunity offered to qualified Nigerian youths. This program is organized by MTN CHAMPS, Nigeria and is located at Benin, Uyo, Ibadan and Abuja in Nigeria. MTN CHAMPS is poised to become the primary platform for identifying and nurturing promising athletes who could go on to represent Nigeria in prestigious international competitions such as the Olympics and World Championships. The MTN CHAMPS is a program in Nigeria that aims to unearth and foster athletic talent across the country.
SEE ALSO: African Development Bank Internship Program 2024
Internship Summary:
Company/Organisation(s): MTN CHAMPS, Nigeria
Program Type: Trainee Program
Program Location: Benin, Uyo, Ibadan and Abuja in Nigeria
Program Duration: Not Stated
Available Slot: Several
Basic Qualifications: Youths
Nationality: Nigerians
Requirement and Eligibility Criteria for MTN CHAMPS Program 2023:
Applicants must be Nigerian Youths
Applicants must be talented athletics
Applicants must have enthusiasts for sport competitions
Programs will hold in these cities Benin, Uyo, Ibadan and Abuja
Through this program, talented individuals from all corners of the country will have the opportunity to showcase their skills and receive the training and support they need to reach their full potential as world-class athletes.
SEE ALSO: University of Ottawa Scholarships for International Students 2024
Application Procedures for the 2023/2024 MTN CHAMPS Program (how to apply):
Interested applicants seeking for MTN CHAMPS Program should Register online for the program.
Application Deadline: Varies according to Venues (Benin-Oct. 12 – 14, 2023, Uyo – October 26 – 28, 2023, Ibadan – Nov. 9 – 11, 2023 Abuja – November 29 – December 1, 2023)
For more information about this opportunity, Visit the Official Website.