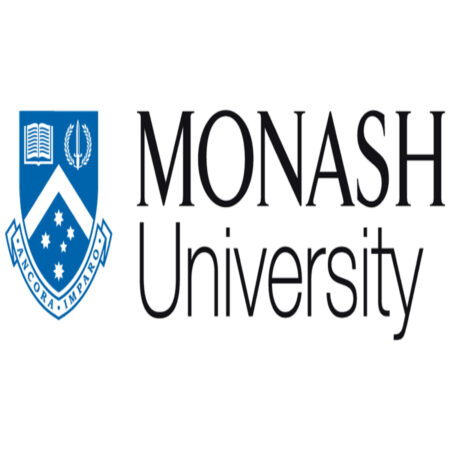 International Study Grant 2023 at Monash University
The Monash University is currently receiving applications from international candidates for the International Study Grant 2023/2024 academic year. This grant is eligible for undergraduates & postgraduates candidates.
This International Study Grant is partially funded and successful undergraduates & postgraduates applicants will receive a non refundable offer value of $5,000 AUD – $10,000 AUD for general expenses. The program is hosted and sponsored by Monash University, Australia. Monash University is committed to seeking out, rewarding and supporting students who want to change the world for the better. By investing in you, we hope to inspire you to use your education to benefit others.
Monash University is a public research university based in Melbourne, Victoria, Australia. Named after prominent World War I general Sir John Monash, it was founded in 1958 and is the second oldest university in the state. The university has a number of campuses, four of which are in Victoria, and one in Malaysia. Monash also has a research and teaching centre in Prato, Italy, a graduate research school in Mumbai, India and graduate schools in Suzhou, China and Tangerang, Indonesia. Monash University courses are also delivered at other locations, including South Africa.
SEE ALSO: Andrea Mitchell Center Undergraduate Research Grants 2023 by Penn CURF
Please note that Monash University International Study Grants are limited. Students must apply for a Monash course first. Study Grant offers will be considered by the university as part of the course assessment. We encourage you to apply early.
Study Grants are offered at either $5,000 AUD or $10,000 AUD (depending on the outcome of your assessment). Applicants must have a conditional or full offer letter to study at a Monash Australia campus.
Depending on the offer amount, this is paid in either one or two payments of $5,000 AUD per semester (and the value is credited against your tuition fees).
You must study a minimum 12 credit point load per semester to maintain your grant
Grant Summary:
Grant Sponsor(s): Monash University, Australia
Host Institution(s): Monash University, Australia
Grant Worth: $5,000 AUD – $10,000 AUD
Number of Awards: Several
Study Level: Undergraduates & Postgraduates
Nationality: International Students
Requirements and Eligibility Criteria for International Study Grant 2023:
Applicants must be international students
New applicants commencing students undertaking undergraduate and Masters degrees
Applicants must have a conditional or full offer letter to study at a Monash Australia campus.
Applicants must be ready to enroll in full-time program
Students must meet academic entry requirements
SEE ALSO: The Einstein Fellowship for Interdisciplinary Research 2023
Application Procedures for the 2023/2024 International Study Grant (how to apply):
International applicants for this Grant at Monash University will be automatically assessed for an International Study Grant offer.
For enquirers, applicants can find information on how to apply and proceed to apply.
Application Deadline: Not Stated
For more information about this opportunity, Visit the Official Website.