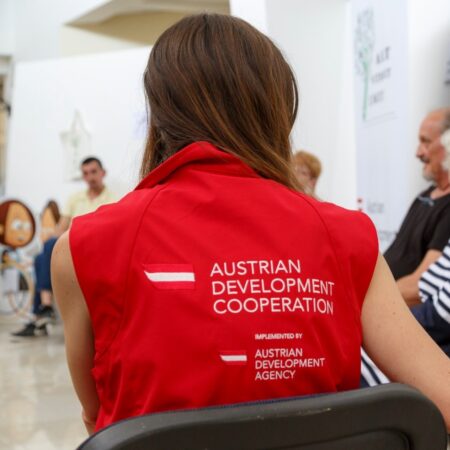 Austrian Development Cooperation Scholarships 2023/2024 for ADC's and Developing Countries
The Austrian development cooperation is delighted to announce as well as invite intellectual students who wish to further their education in Austria to partake in the ongoing Austrian Development Cooperation Scholarships 2023/2024 for ADC's and Developing Countries.
This institution is open to undergraduate, masters and PhD students who have financial difficulties in achieving a degree program. The scholarship scheme is a fully funded opportunity that covers the fess and living expenses. The scholarship offer is aimed at reducing the challenge faced by students to fund their studies in the country. The cooperation offers two types of scholarships, the ADC's scholarship for priority countries and scholarship for other developing countries.
SEE ALSO: Fulbright Foreign Student Scholarship Program 2023
Scholarship summary
Scholarship Sponsor(s): Austrian Development Cooperation.
Scholarships to be taken at: Austrian institutions.
Scholarship Type: Full Scholarships.
Scholarship Worth: See scholarship benefits.
Study level: All levels
Number of Awards: Not stated.
Nationality: Developing countries and ADC's
Reqiuement and eligibility criteria for the Austrian development cooperation scholarships 2023/2024:
The scholarships are generally awarded to ADC's priority countries and other developing countries as follows;
Scholarship for ADC Priority Countries
Limited to applicants from the following countries:
Ethiopia
Uganda
Burkina Faso
Mozambique
Bhutan
Palestinian Territories
Georgia
Armenia
Scholarship for developing countries
Open to all developing countries by definition
Eligible Fields
The Austrian Development Cooperation Scholarships 2022/2023 can be used for any of the modules below.
General Module including the Special Modules:
Hospitality Management Module or
Tourism Management Module
Additional Module: Teacher Training Module (TT)
Scholarship Benefits
For the ADC's, the scholarship includes:
Tuition fee
Accommodation
Flight tickets (from home country to Salzburg and back)
Health insurance
Food from Monday – Sunday
Excursions (except field trip to ITB Berlin)
€205,- pocket money per month
While for other developing countries, the scholarship includes:
Tuition fee
Health insurance
Food from Monday – Friday
Excursions (except ITB Berlin)
€205,- pocket money per month
SEE ALSO: Uppsala University Scholarships 2023 for International Students
Application Procedures foe the 2023/2024 Austrian development cooperation scholarships (how to apply)
Interested applicants for this scholarship program are expected to adhere to the below steps;
Get information about ITH from an Austrian consulate or embassy
Download ITH application form. Austrian embassies and consulates have this form as well.
Application Process – all applications should be sent directly to the Institute via post.
Which means the Institute has to receive the application latest by March 22.
Confirmation – You would be informed about the result of your application by the end of April. If you were awarded a scholarship you will receive a letter of acceptance.
Tips for a successful scholarship application:
Fill out the application form properly and legibly.
Make sure you supply all the required information and attach the entire required documents.
Send translated English or German documents if required.
Include a working e-mail address, phone and fax numbers as your application might be abandoned if your e-mail address, phone and fax number are not good.
Apply early. Late applications will not be processed.
Provide all admission requirements (read the ITH application form, and visa process carefully).
Clarify any doubts with the ITH office and Austrian embassy/consulate (In written form: e-mail or regular mail).
Show with facts why you should receive a scholarship (achievements, goals…).
Program Timeline:
Deadline for the submission of application form: March 31, 2022
Planned duration of course: October 01, 2023 – June 16, 2024
For more information about this opportunity, Visit the Official Website.