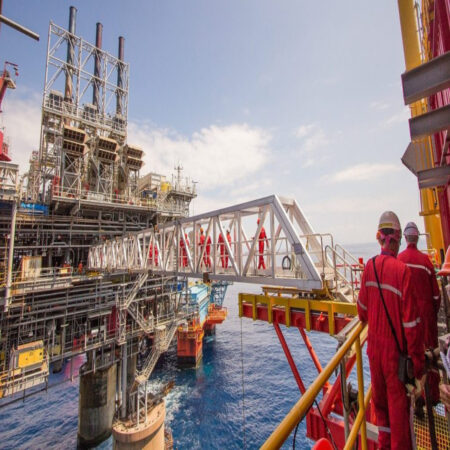 Shell Career Opportunity in Project Engineering 2023
Applications for the Shell Career Opportunity in Project Engineering 2023/2024 session are currently being accepted from people all over the world. Candidates for this program must be graduates.
This Career Opportunity is organized by Shell, Nigeria and is located at Various Operation Regions. The role is for highly technical people with exceptional professional expertise that place a high priority on safety, have an international mindset, and desire to connect and form relationships with various cultures. This opportunity is applicable for engineering graduates from all nationalities.
Shell Nigeria is the common name for Shell plc's Nigerian operations carried out through four subsidiaries—primarily Shell Petroleum Development Company of Nigeria Limited (SPDC). Royal Dutch Shell's joint ventures account for more than 21% of Nigeria's total petroleum production (629,000 barrels per day (100,000 m3/d) (bpd) in 2009). The company has been controversial in communities in the Niger Delta, who point to its poor environmental record and that most of the economic benefit from oil exploitation has not benefited local communities. In particular, when, in 1993 the Movement for the Survival of the Ogoni People (MOSOP) organized large protests against Shell and the government, it led to repression of the local community. The company has been responsible for some significant oil spills in the Niger delta, and both Nigerian and European courts have held them liable for environmental destruction. One of the most significant cases was at one of Shell's oil extraction facilities located in the Ejama-Ebubu community.
SEE ALSO: Schlumberger Geoscience and Petro-technical Internship 2023
Shell's Project Engineers innovate at every phase of their careers, across countries, with colleagues from many cultures and on pioneering, multi-billion-dollar projects. From day one, your skills will form an important part of our continued success. Recruiting the very best which is why you will have early accountability and responsibility for your projects.
You will have access to the tools and processes for safe and consistent delivery of top quartile projects
Assess to the Operate phase
Working with the Integrated Project Management System (iPMS)
Internship Summary:
Company/Organisation(s): Shell, Nigeria
Program Type: Career Opportunity
Program Location: Various Operation Regions
Program Duration: Permanent
Available Slot: Several
Basic Qualifications: Graduates
Nationality: Any Nationality
Requirement and Eligibility Criteria for Shell Career Opportunity in Project Engineering 2023:
Applicants must be a graduate
Applicants with B.Sc in Engineering or equivalent
Highly technical candidates with remarkable professional experience who value safety above all else
Have an international mind-set, and wish to connect and build relationships with different cultures.
SEE ALSO: Lester B. Pearson International Scholarships 2023 at University of Toronto
Application Procedures for the 2023/2024 Shell Career Opportunity in Project Engineering (how to apply):
To participate for the Shell Career Opportunity in Project Engineering, interested applicants are required to apply online via the application portal.
Application Deadline: Not Specified
For more information about this opportunity, Visit the Official Website.