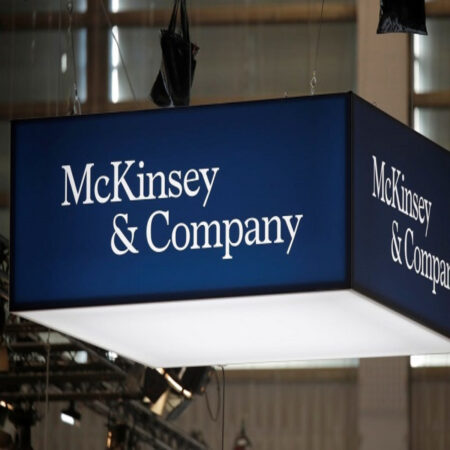 McKinsey Forward Africa Program 2024
Applications are invited from suitably qualified African applicants for McKinsey Forward Africa Program 2024/2025 session. This program has no specified study qualification.
This Career Development Training is organized by McKinsey & Company and located at Africa (Online). The program is targeted at young talents who are unemployed, or employed but lack requisite career skills to propel them to the future. Such candidates with less than 5 years work experience are particularly encouraged to apply.
McKinsey & Company is a worldwide management consulting firm founded in 1926 by University of Chicago professor James O. McKinsey, that offers professional services to corporations, governments, and other organizations. McKinsey is the oldest and largest of the "Big Three" management consultancies (MBB). The firm mainly focuses on the finances and operations of their clients. Under the direction of Marvin Bower, McKinsey expanded into Europe during the 1940s and 1950s. In the 1960s, McKinsey's Fred Gluck—along with Boston Consulting Group's Bruce Henderson, Bill Bain at Bain & Company, and Harvard Business School's Michael Porter—initiated a program designed to transform corporate culture. A 1975 publication by McKinsey's John L. Neuman introduced the business practice of "overhead value analysis" that contributed to a downsizing trend that eliminated many jobs in middle management. McKinsey has a notoriously competitive hiring process and is widely seen as one of the most selective employers in the world. McKinsey recruits primarily from top business schools and was one of the first management consultancies to recruit a limited number of candidates with advanced academic degrees (e.g. PhD, MD) and deep field expertise, and who have demonstrated business acumen and analytical skills. McKinsey publishes a business magazine, the McKinsey Quarterly.
SEE ALSO: Sahara Global Talent Program 2023
Forward is a three-level learning journey where you can develop new ways of thinking, boost your confidence, and learn to lead with purpose. At the end of the program, receive a McKinsey Forward digital badge and join an exclusive global network of young, life-long learners.
Internship Summary:
Company/Organisation(s): McKinsey & Company
Program Type: Career Development Training
Program Location: Africa (Online)
Program Duration: 6 months
Available Slot: Several
Basic Qualifications: Not Stated
Nationality: Africans
Requirement and Eligibility Criteria for McKinsey Forward Africa Program 2024:
currently reside on the African continent (all countries)
currently employed, self-employed, or in between jobs
have less than 5 years of total work experience
or
have more than 5 years of work experience but have not been responsible at any point for directly managing any colleagues
have completed at least a secondary education / high school degree
have a good command of the English language, as the program will be conducted in English
SEE ALSO: Acumen West Africa Fellowship 2024
Application Procedures for the 2024/2025 McKinsey Forward Africa Program (how to apply):
Interested and eligible candidates should click here or click the 'Apply Now' button on the official website to submit their applications.
Application Deadline: Not Specified.
For more information about this opportunity, Visit the Official Website.