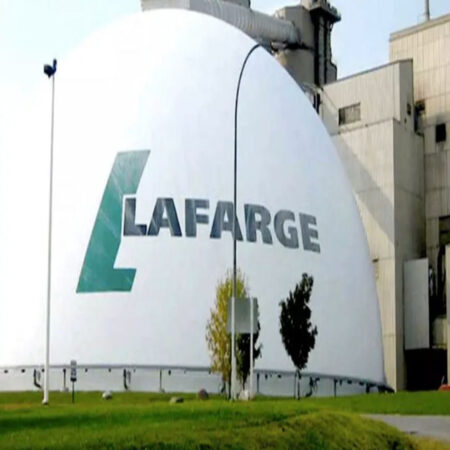 Lafarge Africa Graduate Trainee Program 2024
For the 2024/2025 session, applications for the Lafarge Africa Graduate Trainee Program are now being accepted from eligible Nigerians. Applicants with a first degree are accepted into this program.
This Graduate Trainee is an opportunity awarded to qualified Nigerian first degrees students. This program is organized by Lafarge Africa Plc and has several locations. The graduate trainee program is a comprehensive and structured scheme designed to provide graduates with valuable practical experience, professional development, and exposure to different aspects of the organization. This Program aimed at cultivating a talented pool of individuals who will contribute to the company's growth and success.
Lafarge Africa Plc is a cement manufacturer headquartered in Lagos and quoted on the Nigerian Stock Exchange. It is majorly controlled by the Holcim Group. Previously trading under the name of Lafarge Wapco Plc, the merger of Lafarge and Holcim and resulting consolidation of Lafarge's assets in Nigeria and South Africa resulted in the name change to Lafarge Africa. It is one of Nigeria's leading cement manufacturer and was second in terms of volume produced in 2017. In 2010, the firm formally launched a ready-mix division. In 2016, the firm's capacity was 14.1 million tonnes of cement, 5 million metric tonnes of aggregates and 3.5 million tonnes of ready-mix concrete. The company manufactures and distributes products through its associated divisions that include WAPCO, United Cement Company of Nigeria, Calabar, Ashaka Cement, Lafarge South Africa and Atlas Cement Company. Company's brand products include Ashaka branded Portland limestone cement produced in Gombe State, Elephant and Superset cement produced by WAPCO, UniCem, Readymix Concrete, building aggregates, and Lafarge South African products such as artevia decorative concrete products, Buildcrete and DuraBuild cement, Dura-Pozz, Fast-Cast, Pozz-Fill, Powercrete Plus and SuperPozz.
SEE ALSO: Senator YAYI Scholarship 2023
The Graduate Program seeks to enhance skill development, cross-functional exposure, mentorship and guidance, real-world projects, networking opportunities. The graduate trainee focus area includes Engineering, Finance, Business Management, Logistics, and Sales. The scheme aims to attract a diverse group of young, bright technical talent to develop into strong industry leaders that will help the company to continue to achieve the extraordinary.
Internship Summary:
Company/Organisation(s): Lafarge Africa Plc
Program Type: Graduate Trainee
Program Location: Several
Available Slot: Several
Basic Qualifications: First degree
Nationality: Nigerians
Requirement and Eligibility Criteria for Lafarge Africa Graduate Trainee Program 2024:
Recent university graduates with a minimum of a Bachelor's degree in:
– Engineering
– Finance
– Business Management
Possess a minimum of second-class lower division
Have maximum 0-2 years work experience
Strong academic performance and a genuine passion for the industry or field of interest.
Excellent communication, teamwork, and problem-solving skills.
Demonstrated leadership potential and a proactive approach to learning.
Adaptability and a willingness to embrace challenges and new experiences.
SEE ALSO: AfCFTA Internship Program in Finance and Accounting 2024
Application Procedures for the 2024/2025 Lafarge Africa Graduate Trainee Program (how to apply):
Interested applicants for the 2024 Lafarge Africa Graduate Trainee Program are to complete an online application and submit all the required information and documents on or before the application deadline.
Applicants should note that late or incomplete application will not be processed.
Application Deadline: 7 November, 2023
For more information about this opportunity, Visit the Official Website.