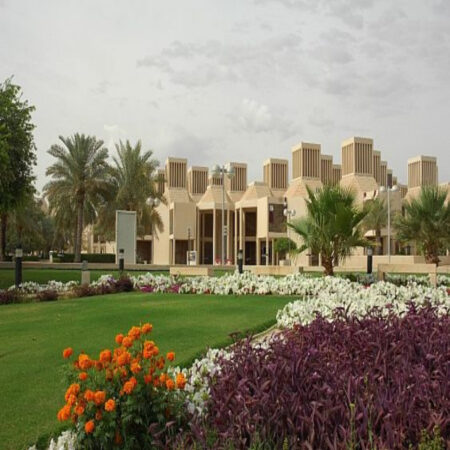 Qatar University Undergraduate Scholarship 2023
Applications are now being accepted for Qatar University Undergraduate Scholarship for International Students 2023/2024. These scholarships are now available to international students who are applying to study for an undergraduate degree in Qatar.
This scholarship is an opportunity awarded to qualified international undergraduate candidates. Eligible candidates are invited to apply for this scholarship within the specified application period. Selection for this prestigious scholarship is based on a competitive evaluation process, where applicants are assessed on their qualifications and achievements. This program is sponsored and hosted by Qatar University, Qatar.
Qatar University is a public research university located on the northern outskirts of Doha, Qatar. It is the only public university in the country. The university hosts ten colleges – Arts and Sciences, Business and Economics, Education, Engineering, Law, Sharia and Islamic Studies, Pharmacy, College of Health Science, College of Medicine, College of Dental Medicine, and College of Pharmacy. Courses are taught in Arabic and English. Students entering the university are sometimes placed in a "Foundation Program", which ensures the acquirement of skills such as Math and English. Many of its academic departments have received or are currently under evaluation for accreditation from a number of organizations. In addition to undergraduate academics, QU has a research infrastructure including research labs, an ocean vessel, technical equipment and a library including a collection of rare manuscripts.
SEE ALSO: UNITECH International 2023
Scholarship Summary:
Scholarship Sponsor(s): Qatar University
Scholarships to be taken at: Qatar University
Scholarship Worth: Not Specified
Scholarship level: Undergraduate
Nationality: International students
Requirement and Eligibility Criteria for Qatar University Undergraduate Scholarship 2023:
Possession of a high school diploma or its equivalent.
Attainment of a minimum high school average of 95%.
Receipt of the final acceptance from the university.
Fulfillment of the admission requirements specified by the college of application.
The scholarship should be utilized from the semester in which it was awarded. In cases of necessary postponement, approval from the scholarship committee is required. Should a student not pass their first semester, the scholarship will be revoked, and notification will be sent via QU email.
Maintenance of a good reputation.
Simultaneous receipt of this scholarship and another sponsorship/scholarship is not permitted
Benefits
The Qatar University Scholarship offers a range of valuable benefits, including:
Full exemption from tuition fees.
Full exemption from textbook fees.
A monthly stipend of 500 Qatari Riyals (6000QR per year).
Access to student housing with two students per room, along with transportation to and from campus.
An annual round-trip airfare ticket.
A residence permit sponsored by Qatar University.
Conditions for Continuity of Scholarship:
Maintain a minimum cumulative GPA of 3.0 out of 4.0.
Successfully complete a minimum of 12 credit hours per semester.
Maintain continuous registration (both in Fall and Spring semesters) until graduation.
Ensure compliance with the graduation timeline as outlined in their study plan.
Abide by Qatar University's academic regulations, policies, and procedures.
Adhere to the General Conditions governing the scholarship
SEE ALSO: IREX Community Solutions Program 2024
Application Procedures for the 2023/2024 Qatar University Undergraduate Scholarship (how to apply):
Interested International student applicants can apply for this scholarship by following these steps:
Complete the online admission application, including the "Scholarship Application" section, during the specified application period.
Submit the original high school transcript and required documents for international students to Qatar University at the following address:
Admissions Department,
P.O. Box 2713,
Doha, Qatar.
The application and evaluation process for this scholarship is as follows:
Students must complete both the admission and scholarship applications online within the designated application period.
After the scholarship application deadline, applicants will be assessed, and initial conditional acceptance letters will be sent to eligible students.
Once the university makes its admission decisions, it will initiate the visa application process, and students will be informed accordingly.
Final admission and scholarship decisions will be communicated to students via email in accordance with the provided timeline.
Documents Required for Application
Online application form
Passport-size photograph
Valid ID/ International Passport
High School Transcripts
Health Certificate
Application Deadline: 8 October 2023 Start online application for the International Students Scholarship, 18 October 2023 Last day for online application for International Students Scholarship, 27 November 2023 Announce scholarship decisions
For more information about this opportunity, Visit the Official Webpage.