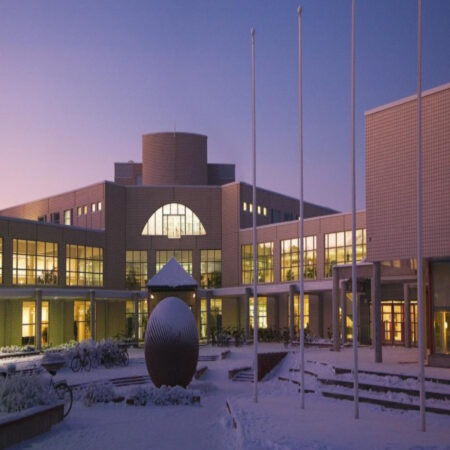 University of Oulu International Scholarships 2023
Applications are now being accepted for University of Oulu Scholarships for International Students 2023/2024. These scholarships are now available to international students who are applying to study for an undergraduate degree in Finland.
This Tuition Discounts scholarship is an opportunity that offers Up to 100% tuition fee to qualified international Undergraduate candidates. Tuition fees and scholarships depend on the program in question. Applicants can apply for the scholarships on the online application as part of the admissions process. For instance, a scholarship program will grant up to a 100% discount for international students from outside EU/EEA and Switzerland after the first study year if the student completes at minimum 60 credits during the first academic year. This program is sponsored and hosted by University of Oulu, Finland.
The University of Oulu is one of the largest universities in Finland, located in the city of Oulu. It was founded on July 8, 1958. The university has around 13,000 students and 2,900 staff. 21 International Master's Programs are offered at the university. The university is often ranked as one of the better universities in Finland and in the top-400 worldwide. The University of Oulu aims to promote mobility among its students. It takes part in a number of international exchange programs, such as Erasmus Program (Europe), Nordplus (Nordic Countries), FIRST (Russia), ISEP and International to International ISEP (USA, South America, Asia), UNC-EP (USA), north2north (USA, Canada, Russia, Nordic Countries), North-South-South (Africa). Besides, the University of Oulu has about 50 bilateral agreements with partner universities around the world.
SEE ALSO: Percy Martinez Cultural Diversity Scholarship 2023
Scholarship Summary:
Scholarship Sponsor(s): University of Oulu, Finland
Scholarships to be taken at: University of Oulu, Finland
Scholarship Type: Tuition Discounts
Scholarship Worth: Up to 100% tuition fee
Scholarship level: Undergraduate
Nationality: International students
Requirement and Eligibility Criteria for University of Oulu International Scholarships 2023:
Applicants must be international students from outside the EU/EEA and Switzerland.
Applicants must be applying for or admitted into undergraduate degree program of the University.
Some scholarships will be awarded based on academic merit/excellence
Applicants are required to present their high school transcript and/or GSE results (if your transcript is not in English, also require a certified translation).
Applicants must hold an offer for a full-time program at University of Oulu, Finland.
English Language Requirement: Applicants are required to provide evidence of meeting the University of Oulu's minimum English language proficiency requirements.
SEE ALSO: PEO International Peace Scholarship Fund 2024
Application Procedures for the 2023/2024 University of Oulu International Scholarships (how to apply):
There is no separate application system for the International Scholarship, as most of the scholarships will be awarded automatically based on applicant meets the admissions criteria. However candidates can follow the standard application procedures of the university to secure a study place for an undergraduate's degree program at University of Oulu.
Application Deadline: Open
For more information about this opportunity, Visit the Official Website.