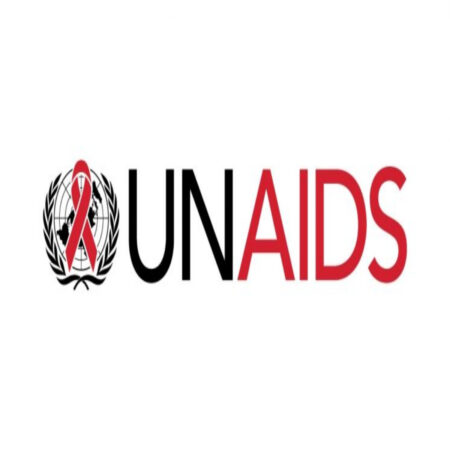 UNAIDS Internship 2023
Applications are being accepted for the UNAIDS Internship in 2023/2024. Interested candidates from all around the world, in particular from UN member countries, are welcome to apply. Both graduate and undergraduate students may apply for the internship.
This Student and Graduate Internship is an opportunity awarded to qualified Undergraduates and Graduates applicants from UN Member States. This program is organized by UNAIDS with various locations. UNAIDS is a short form representing The Joint United Nations Programme on HIV/AIDS. It is a wing of the United Nations responsible for leading and inspiring the world to achieve its shared vision of zero new HIV infections, zero discrimination and zero AIDS-related deaths. UNAIDS unites the efforts of 11 UN organizations-UNHCR, UNICEF, WFP, UNDP, UNFPA, UNODC, UN Women, ILO, UNESCO, WHO and the World Bank.
The Joint United Nations Programme on HIV and AIDS (UNAIDS) is the main advocate for accelerated, comprehensive and coordinated global action on the HIV/AIDS pandemic. The mission of UNAIDS is to lead, strengthen and support an expanded response to HIV and AIDS that includes preventing transmission of HIV, providing care and support to those already living with the virus, reducing the vulnerability of individuals and communities to HIV and alleviating the impact of the epidemic. UNAIDS seeks to prevent the HIV/AIDS epidemic from becoming a severe pandemic. UNAIDS is headquartered in Geneva, Switzerland, where it shares some site facilities with the World Health Organization. It is a member of the United Nations Development Group. Currently, Winnie Byanyima leads UNAIDS as executive director. Former executive directors are Peter Piot (1995–2008) and Michel Sidibé (2009–2019). UNAIDS regularly publishes articles and reports on the status of the AIDS epidemic, including roadmaps to ending HIV as a public health threat and updates on the current scientific findings on vaccines and treatments for HIV infections and AIDS. The agency promotes the GIPA principle (greater involvement of people living with HIV) formulated in 1994, and endorsed by the United Nations in 2001 and 2006.
SEE ALSO: Research Training Program (RTP) 2024 at the University of Queensland
Internship Summary:
Company/Organisation(s): UNAIDS
Program Type: Student and Graduate Internship
Program Location: Various
Program Duration: 2 to 6 months
Available Slot: Several
Basic Qualifications: Undergraduates/Graduates
Nationality: UN Member States
Requirement and Eligibility Criteria for UNAIDS Internship 2023:
be holders of a valid passport/ID from WHO/UNAIDS Member State
be at least 20 years of age at the date of application
be enrolled in an undergraduate, graduate or postgraduate degree program at a recognized educational institution, OR
have completed a course of study and have been awarded an undergraduate, graduate or postgraduate degree at a recognized educational institution within the past year.
have a working knowledge of at least one of the WHO/UNAIDS's official languages (Arabic, Chinese, English, French, Russian and Spanish)
have NOT previously participated in UNAIDS' internship program.
have the following under listed abilities to meet the contractual terms and conditions
Contractual Terms and Conditions:
Ability to work effectively in teams, adapt and integrate easily with the team, work cooperatively in support of team objectives.
Ability to convey ideas and thoughts in a clear and convincing way in one-on-one discussions or groups presentations and ability to produce clear correspondence and written reports.
Ability to effectively apply their knowledge and skills to the job, and to consistently learn and improve performance.
Ability to show initiative and enthusiasm in their work, effectively organize and manage time, and deliver high-quality results in line with agreed objectives.
Ability to innovate and find new ways of working and improving results while maintaining a strong service orientation.
Ability to take ownership of assigned responsibilities, to be productive, fulfill commitments and use resources responsibly.
Internship Benefits
A stipend will be offered by UNAIDS to contribute to intern's living expenses
Interns will be provided with genera medical illness, accident and emergency illness coverage insurance
SEE ALSO: Telkom Internship and Learnership Program 2023
Application Procedures for the 2023/2024 UNAIDS Internship (how to apply):
Please visit UNAIDS's e-Recruitment website at: https://erecruit.unaids.org to review and apply to positions.
The system provides instructions for online application procedures.
Applications from people living with HIV are particularly welcome
Applications from women and from nationals of non- and under-represented member states are particularly encouraged.
Application Deadline: 15 December 2023
For more information about this opportunity, Visit the Official Website.