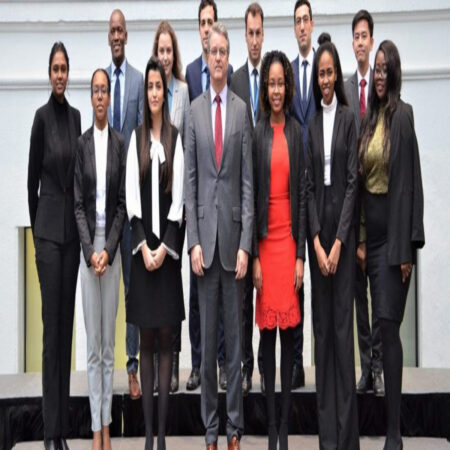 TGI Young Professionals Program 2023
The Tropical General Investments (TGI) is inviting applications from young and talented individuals from Countries in Africa for its Young Professionals Program 2023/2024 session.This program is eligible to B.Sc and HND candidates.
This Career Development Training is an opportunity given to qualified B.Sc and HND students from countries in Africa. This program is organized by TGI and located at Lagos, Nigeria. TGI Group is an international investment and holding company with diversified interests and investments across Africa, The Middle East, Asia and other emerging markets. The TGI Young Professionals Program (YPP) is a talent development program that offers young professionals an opportunity realize their career ambitions amongst other benefits.
SEE ALSO: McKinsey Forward Africa Program 2024
Internship Summary:
Company/Organisation(s): TGI
Program Type: Career Development Training
Program Location: Lagos, Nigeria
Program Duration: 6 Months
Available Slot: Several
Basic Qualifications: B.Sc/HND
Nationality: Countries in Africa
Requirement and Eligibility Criteria for TGI Young Professionals Program 2023:
Applicants must be a graduate
Applicants must have a B.Sc/HND (Engineering, Social Sciences, Agriculture, Sciences or as applicable to the businesses)
Applicants must have a Minimum of 2 years relevant work experience
Professional certification (added advantage)
CV should contain all relevant information about applicants
Applicants must have completed their NYSC
Open to interested internal and external candidates
Responsibilities
The YPP is part of the talent pipeline strategy, offering experienced candidates an opportunity to deepen their knowledge and build required competencies necessary for future managerial/leadership roles.
The Program is designed to be cross-functional & cross-business rotation, experiential/practical knowledge & project activities, which would run for 6 months.
SEE ALSO: Eni-Oxford Africa Scholarship Award 2024
Application Procedures for the 2023/2024 TGI Young Professionals Program (how to apply):
Interested applicants who wish to enroll for the TGI Young Professionals Program should apply online by clicking the apply button on the official webpage for this program.
Successful applicants will have the opportunity upon completion of the program, to work across the many businesses within the TGI Group after undergoing an intensive six-week induction exercise.
Application Deadline: November 19, 2023
For more information about this opportunity, Visit the Official Website.