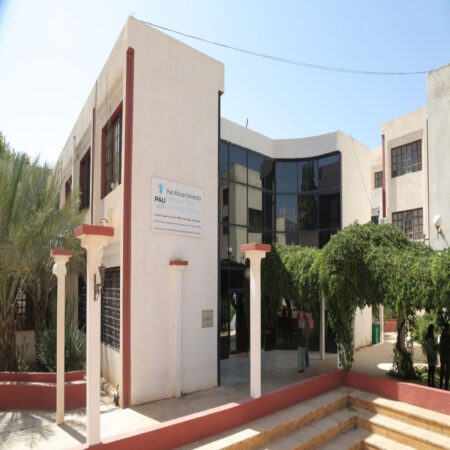 Postgraduate Scholarships 2023 at Pan African University
Pan African University is pleased to invite as well as welcome highly intellectual and eligible African students who wish to further their academic path to take a chance in applying for the ongoing Postgraduate Scholarships for the 2023/2024 academic session. This program is open to Masters and PhD candidates.
This scholarship is an opportunity awarded to qualified Masters and PhD students. This program is sponsored by Pan African University/African Union and is hosted by Pan African University Institutes. The Pan African University is an initiative of the Heads of State and Government of the African Union. It is a Premier continental university network whose mission is to provide quality postgraduate education geared towards the achievement of a prosperous, integrated and peaceful Africa.
The Pan-African University (PAU) is a post-graduate training and research network of university nodes in five regions, supported by the African Union and the Association of African Universities. The first African Ministerial Conference on Science and Technology was held in 2003 in Johannesburg, South Africa with the aim of improving the quality of science and technology education and thereby the productivity of African economies. These ideas were elaborated in a "concept note" which outlined the objectives of the PAU. In 2008 the African Union agreed that the PAU should be established. A high-level panel was appointed in 2009 to oversee the PAU. The PAU was officially launched in 2011, and the university's statute was adopted in 2013.
SEE ALSO: SGE Sciences PGT Excellence Awards 2023 at University of Glasgow
Young, qualified, talented and enterprising applicants from African countries and the African Diaspora are invited to apply to join Masters or PhD degree programs at any of the following four PAU institutes listed below. Candidates with potential, motivation and who desire to play transformative leadership roles as academics, professionals, industrialists, innovators and entrepreneurs are particularly encouraged to apply.
Reasons to join PAU:
Excellent programs taught by world class faculty;
A broad network of academic and professional partners on the continent and beyond;
Attractive scholarship scheme;
Joint degree awards from the Pan African University and its Host Universities;
Excellent career prospects in some of the fastest growing industries, with relevant career guidance; and
Vibrant, multi-cultural and Pan African learning and research environments.
Pan African University Institutes.
Scholarship Summary:
Scholarship Sponsor(s): Pan African University/African Union.
Host Institution(s): Pan African University Institutes
Scholarship Worth: Not Stated
Number of Awards: Several
Study Level: Postgraduate (Master and PhD)
Nationality: Africans
Requirement and Eligibility Criteria for Postgraduate Scholarships 2023:
Admission Requirements for Masters Programs;
Candidates must satisfy the following conditions:
Maximum age of 30 years for male and 35 years for female applicants
Undergraduate degree from a recognized university, with at least a second class upper division or its equivalent, in a relevant field;
Certified copies of relevant certificates, transcripts (from university and high school)
Passport or National I.D. card (personal details page)
Clear colored passport size photograph (2cmx2cm)
Detail CV
Recommendation letter from ONE of his/her former University lecturers
Names of 3 Reference University lecturers (with email adress and whatsapp number) (*Mandatory).
Admission Requirements for Doctoral Programs:
Candidates must satisfy the following conditions;
Candidates may be required to undergo a written/oral examination after pre- selection.
Candidates for the Master in Conference Interpreting and Translation programs are required to have excellent knowledge of at least two of the African Union's official languages (Arabic, English, French, Spanish and Portuguese).
SEE ALSO: Kader Asmal Fellowship Program 2024
Application Procedures for the 2023/2024 Postgraduate Scholarships (how to apply):
All applications should be completed online at https://www.au-pau.org/submission/then reach the support through: pau.scholarships@africa-union.org
The African Union Commission will offer full scholarships to the successful African candidates.
Application Deadline: 10 September 2023
For more information about this opportunity, Visit the Official Website.