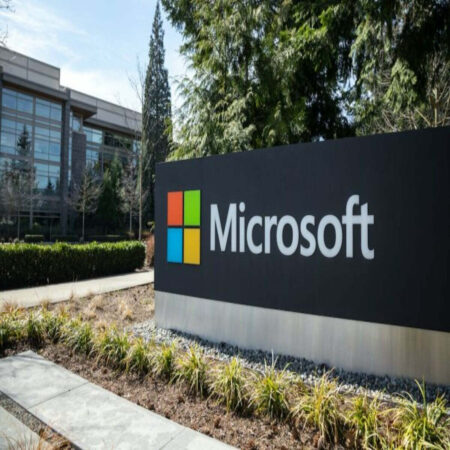 Microsoft Internship Opportunities 2024
Applications for the Microsoft Internship Opportunities 2024/2025 session are now being accepted from exceptional and motivated applicants from all around the world who want to advance their careers and learn new things in preparation for the future. Students may participate in this program.
This internship is an opportunity awarded to qualified students from across the globe. This program is organized by Microsoft and located worldwide. The internship is designed not only for you to do great work with the opportunity to learn and grow, but to experience our culture full of diverse community connection, executive engagement, and memorable events.
Microsoft Corporation is an American multinational technology corporation headquartered in Redmond, Washington. Microsoft's best-known software products are the Windows line of operating systems, the Microsoft 365 suite of productivity applications, and the Edge web browser. Its flagship hardware products are the Xbox video game consoles and the Microsoft Surface lineup of touchscreen personal computers. Microsoft ranked No. 14 in the 2022 Fortune 500 rankings of the largest United States corporations by total revenue; it was the world's largest software maker by revenue as of 2022. It is considered one of the Big Five American information technology companies, alongside Alphabet (parent company of Google), Amazon, Apple, and Meta Platforms. Microsoft was founded by Bill Gates and Paul Allen on April 4, 1975, to develop and sell BASIC interpreters for the Altair 8800.
SEE ALSO: Hewlett Packard Software Engineering Internships 2023
At Microsoft, interns work on projects that matter – and your team will rely on your skills and insights to help deliver those projects to market. This is your chance to bring your solutions and ideas to life while working on cutting-edge technology. We offer internships in all job families and solution areas, and it's open to current students in Bachelor's, Master's, MBA, PhD programs.
Internship opportunities vary depending on education level and/or location. We offer internship roles in the following areas including but not limited to:
Engineering (Software Engineer, Program Manager, Product Planning, Programmer Writer, Technical Writer, Services Engineering)
Hardware Engineering
UX Design
Supply Chain
Data and Applied Science
IT Operations
Finance
Marketing
Sales
Services (Consultant, Support Engineer, Technical Account Manager, Technical Evangelist).
Internship Summary:
Company/Organisation(s): Microsoft
Program Location: Worldwide
Program Duration: 6 Months – 1 year
Available Slot: Several
Basic Qualifications: Students
Nationality: All Nationalities
Requirement and Eligibility Criteria for Microsoft Internship Opportunities 2024:
Applicants must be a student
Applicants must be in full-time program
Strong listening skills are also required to perform this role.
Oral and written communication skills, the ability to follow directions, as well as not being afraid to ask questions will ensure a productive internship.
An excellent Excel Spreadsheet skill is essential.
Very articulate with fluent English.
Applicants who are looking for a challenge
Applicants must have Interpersonal & Communication Skills
High Persuasion and Negotiation skills
Pro-active & Teamwork oriented
SEE ALSO: Seplat Energy JV National Scholarship 2023
Application Procedures for the 2024/2025 Microsoft Internship Opportunities (how to apply):
Interested and eligible applicants seeking for Microsoft Internship Opportunities 2024 should complete and submit application online for their choice position and provides all the required documents.
Application Deadline: Not Stated
For more information about this opportunity, Visit the Official Website.