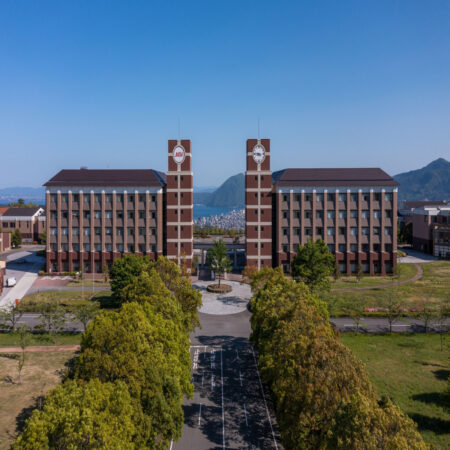 MEXT (UR) Scholarship 2023
Applications are currently invited from eligible candidates from across the globe for the 2023/2024 application phase of MEXT (UR) Scholarship . This program is eligible to Undergraduates and Postgraduates candidates.
This Fully-funded scholarship is an opportunity awarded to Undergraduates and Postgraduates student from across the globe. This program is sponsored by Japanese Government and hosted by Ritsumeikan Asian Pacific University (APU). This scholarship is offered by the Japanese Ministry of Education, Culture, Sports, Science and Technology (MEXT) with the goal of boosting global competitiveness and encouraging active exchange between overseas students at Japanese universities.
Ritsumeikan Asia Pacific University commonly referred to as APU, is a university in Japan. Ritsumeikan APU was established in April 2000 in Beppu, Ōita, Japan. APU was created through the collaboration of three parties from the public and private sectors: Ōita Prefecture, Beppu City and the Ritsumeikan Trust. The university has an enrollment of about 5,850, including approximately 2,900 domestic, and 2,900 international students (a 50–50 domestic-international ratio) originating from 90 countries and regions. Half of the 172 full-time faculty members are also foreign nationals who come from more than 30 countries and regions.
SEE ALSO: The Gates Scholarship 2023
This scholarship is awarded to outstanding international students who are recommended by Asian Pacific University (APU). APU Graduate School has numerous scholarship opportunities available at the time of application. To be considered for this scholarship, applicants must first apply to the university which will in turn select eligible candidates to recommend to the scholarship organization.
Scholarship Summary:
Scholarship Sponsor(s): Japanese Government
Host Institution(s): Ritsumeikan Asian Pacific University (APU)
Scholarship Worth: Fully-Funded
Number of Awards: Several
Study Level: Undergraduates & Postgraduates
Nationality: All Nationalities
Requirement and Eligibility Criteria for MEXT (UR) Scholarship 2023:
Intend to study abroad in Japan from overseas
Be a national of a MEXT designated country
Be born on or after April 2, 1989
Have achieved a GPA of at least 2.30 on a 3.00 scale at their most recent university
Notes:
Those who are serving on active military duty or civilians employed by the military at the time of application are not eligible for this scholarship.
Recipients must be able to arrive in Japan during the arrival period stipulated by APU.
Those who apply for this scholarship cannot have received a MEXT scholarship in the past unless they have more than 3 years of educational research experience after the final payment of the previous MEXT scholarship award.
Those who apply for this scholarship cannot be applying for another MEXT scholarship.
Recipients of this scholarship cannot receive a scholarship from another scholarship organization while studying at APU.
Recipients of this scholarship must have "student" as their status of residence (visa status) in Japan.
The score validity period requirement for the English Proficiency Test Score: Only scores of examinations taken on or after March 23, 2022 will be accepted.
Scholarship Benefits
Successful applicants for MEXT (UR) Scholarship for International Students will receive the following benefits:
Full admission fee
100% of tuition (covered by the APU Tuition Reduction Scholarship)
144,000 JPY per month for living expenses (amount subject to change)
Economy class air travel between the home country and APU at the beginning and end of the program
SEE ALSO: Postgraduate Scholarships 2023 at Pan African University
Application Procedures for the 2023/2024 MEXT (UR) Scholarship (how to apply):
Interested applicants seeking for MEXT (UR) Scholarship for International Students should follow these steps:
Submit the APU application by November 15, 2023 (for September 2024 Enrollment). Additional documents are not required to be considered for this scholarship.
APU reviews application documents and selects outstanding candidates to recommend to MEXT.
Applicants selected to be recommended for this scholarship are notified with their final APU application results.
Selected applicants complete and submit additional MEXT application documents to APU.
The final scholarship award results are decided by MEXT.
Application Deadline: November 15, 2023
For more information about this opportunity, Visit the Official Website.