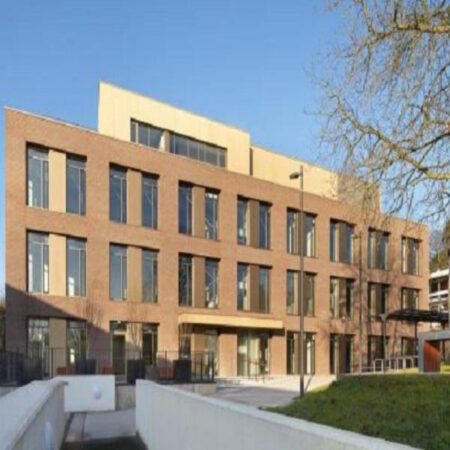 Kingston University London International Scholarships 2024
Applications are now being welcome for the Kingston University London International Scholarships to be awarded for the 2024/2025 academic year. This program is open to undergraduate and postgraduate candidates.
This Tuition Discount Scholarship is an opportunity that offers £5,000 to qualified international undergraduate and postgraduate candidates. This program is sponsored and hosted by Kingston University London. The University's international scholarships are partial scholarships. This means that the student must make sure they can cover the outstanding amount for fees and living expenses themselves, during their stay in the United Kingdom.
Kingston University London is a public research university located within the Royal Borough of Kingston upon Thames, in South West London, England. Its roots go back to the Kingston Technical Institute, founded in 1899. It received university status in 1992, before which the institution was known as Kingston Polytechnic. Kingston has around 17,000 students and a turnover of £192 million. It has four campuses situated in Kingston and Roehampton. The university specializes in the arts, design, fashion, science, engineering, and business and is organized into four faculties: Kingston School of Art, Faculty of Business and Social Sciences (which combines Kingston Business School and the School of Law, Social and Behavioural Sciences), Faculty of Health, Science, Social Care and Education and Faculty of Engineering, Computing and the Environment. The Kingston Business School is CNAA MBA degree approved. In 2017, the university won The Guardian University Award for teaching excellence. Kingston is a member of the European University Association, the Association of Commonwealth Universities and University Alliance group. The University's Town House building, which was opened in January 2020, has picked up two prestigious awards – The 2021 Royal Institute of British Architects (RIBA) Stirling Prize, given to the best new building in the UK, and the Mies van der Rohe architecture award for the best building in the EU in 2022.
SEE ALSO: Utrecht Excellence Scholarships 2024
Scholarship Summary:
Scholarship Sponsor(s): Kingston University London
Scholarship Type: Tuition Discount Scholarship
Host Institution(s): Kingston University London
Scholarship Worth: £5,000.
Number of Awards: Several
Study Level: Undergraduate/Postgraduate
Nationality: International Students
Requirement and Eligibility Criteria for Kingston University London International Scholarships 2024:
you are an international student, classified as paying 'overseas fees'
you have received an offer for an undergraduate or postgraduate course at Kingston University
you are not currently registered on a Kingston University degree or foundation course
SEE ALSO: UK Government GREAT Scholarships 2024
Application Procedures for the 2024/2025 Kingston University London International Scholarships (how to apply):
Interested and eligible candidates can proceed here to apply for the Kingston University London international scholarships before deadline. Applicants are however, required to apply and be offered a conditional or unconditional offer of admission before applying for the university's scholarships.
Application Documents: You are also required to upload your academic reference, personal statement and academic transcripts according to the guideline at the official page.
Application Deadline: 27 November, 2023
For more information about this opportunity, Visit the Official Website.