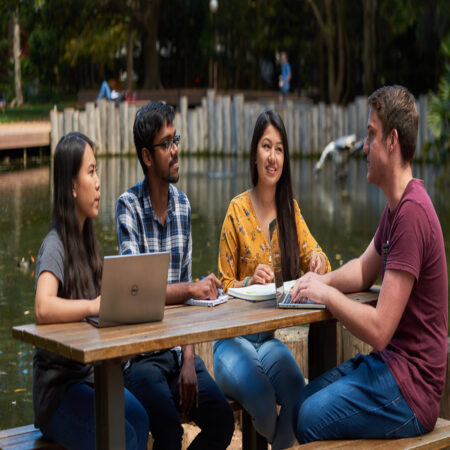 ICIPE Scholarships 2023 for African Students
Suitably qualified African students who are looking to pursue their PhD degree program in Kenya but do not know how to fund their study expenses are invited to submit application for the ICIPE Scholarships 2023/2024 academic year
This scholarship is a fully funded opportunity for PhD students that covers the general expenses of qualified candidates. This program is sponsored by International Center of Insect Physiology and Ecology (ICIPE). The main objective of ICIPE is to research and develop alternative and environmentally friendly pest and vector management strategies that are effective, selective, non-polluting, non-resistance inducing, and which are affordable to resource-limited rural and urban communities. icipe's mandate extends to the conservation and use of the rich insect biodiversity found in Africa.
The International Center of Insect Physiology and Ecology (ICIPE, branded as icipe) is an international scientific research institute, headquartered in Nairobi, Kenya that works towards improving lives and livelihoods of people in Africa. Icipe was founded in 1970 by a renowned Kenyan entomologist, Thomas Odhiambo, with strong encouragement from Carl Djerassi, a professor of Chemistry at Stanford University. Icipe is a member of Association of International Research and Development Centers for Agriculture (AIRCA).
SEE ALSO: Quantum Leap Africa PhD Scholarship in Data Science 2023
Scholarship Summary:
Scholarship sponsor(s): ICIPE
Number of Awards: Not mentioned
Duration of Award: 3-year doctoral training by research: start: June 2023, end: May 2026.
Type: PhD
Eligible Countries: Africa
Requirements and Eligibility Criteria for ICIPE Scholarships 2023:
SEE ALSO: International Admission Scholarships 2023 at University of Toronto
Application Procedures for the 2023/2024 ICIPE Scholarships (how to apply):
A. Download and complete the scholarship Application Form
B. Go to the online application platform by clicking HERE to apply and upload the following documents:
Application Deadline: 24th April 2023
For more information about this opportunity, Visit our Official Website.