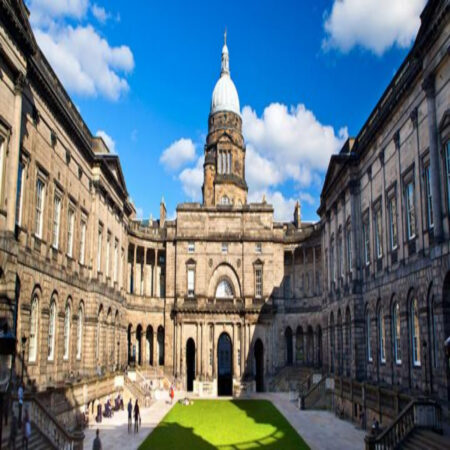 Edinburgh Global Online Learning Masters Scholarships 2023
The University of Edinburgh is pleased to offer Edinburgh Global Online Learning Masters Scholarships to those who wish to enroll for Masters study at the University for 2023/2024 academic session in the UK.
This scholarship offers tuition fee to qualified international Master students. This program is sponsored and hosted by University of Edinburgh. The University will offer twelve scholarships for distance learning Masters programs offered by the University and will cover full tuition for the program duration. Each scholarship will be tenable for the normal duration of the program of study.
The University of Edinburgh is a public research university based in Edinburgh, Scotland. Founded by the town council under the authority of a royal charter of King James VI in 1582 and officially opened in 1583, it is one of Scotland's four ancient universities and the sixth-oldest university in continuous operation in the English-speaking world. The university played an important role in Edinburgh becoming a chief intellectual center during the Scottish Enlightenment and contributed to the city being nicknamed the "Athens of the North." Edinburgh is ranked among the top universities in the United Kingdom and the world. Edinburgh is a member of several associations of research-intensive universities, including the Coimbra Group, League of European Research Universities, Russell Group, Una Europa, and Universitas 2.
SEE ALSO: British American Tobacco Global Graduate Programme in Operations
Scholarship Summary:
Scholarship Sponsor(s): University of Edinburgh
Scholarship Type: Full Scholarships (tuition)
Host Institution(s): University of Edinburgh (Online)
Study level: Masters
Number of Awards: 12 scholarships available.
Scholarship Worth: Full Tuition Cover.
Nationality: International students (See list below)
Requirement and Eligibility Criteria for Edinburgh Global Online Learning Masters Scholarships 2023:
Scholarships will be available for students commencing any online learning Masters program offered by the University in session 2023-2024.
Candidates must have, or expect to obtain, a UK first class or 2:1 Honors degree at undergraduate level or the international equivalent.
Eligible Countries:
Applicants must be nationals of the following countries:
Angola
Afghanistan
Bangladesh
Benin
Bhutan
Burkina Faso
Burundi
Cambodia
Central African Republic
Chad
Comoros
Congo, Dem Rep
Djibouti
Eritrea
Ethiopia
Gambia, The
Guinea
Guinea-Bissau
Haiti
Kiribati
Korea, Dem Rep
Lao PDR
Lesotho
Liberia
Madagascar
Malawi
Mali
Mauritania
Mozambique
Myanmar
Nepal
Niger
Rwanda
São Tomé and Principe
Senegal
Sierra Leone
Solomon Islands
Somalia
South Sudan
Sudan
Tanzania
Timor-Leste
Togo
Tuvalu
Uganda
Vanuatu
Yemen, Rep
Zambia
Zimbabwe
SEE ALSO: African Export-Import Bank Internship Opportunities 2023
Application Procedures for the 2023/2024 Edinburgh Global Online Learning Masters Scholarships (how to apply):
You can apply for the for the Edinburgh Global Online Learning Masters Scholarships 2023/2024 through the university's online scholarships application system The online scholarship application form is located in EUCLID and can be accessed via MyEd our web based information portal at https://www.myed.ed.ac.uk. It is expected that applicants must have applied and be offered admission to the University of Edinburgh to qualify for scholarships.
Please note that, following the submission of an application for admission, it can take up to five working days for all system checks to be completed and for access to be granted.
Application Deadline: 6 June 2023
For more information about this opportunity, Visit the Official Website.