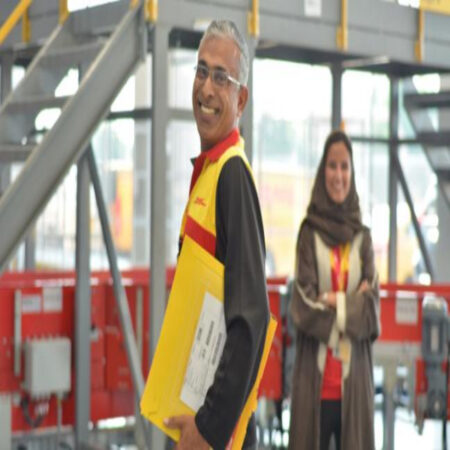 DHL GoTrade GBSN Fellowship Program 2024
Applications are now open for qualified students from across the globe for the 2024/2025 DHL GoTrade GBSN Fellowship Program. The program is open to Masters and PhD candidates who meet certain eligibility criteria.
This fellowship is an opportunity offered to qualified Masters and PhD applicants from all nationalities. This program is sponsored by GBSN/DPDHL and hosted by GBSN. The Fellowship Program, organized by GBSN partnership with DPDHL, is designed to partner selected postgraduate business students with small and medium-sized enterprises (SMEs) in the developing world with the aim of fostering greater cross-border trade.
Deutsche Post AG, trading as DHL Group, is a German multinational package delivery and supply chain management company headquartered in Bonn, Germany. It is one of the world's largest courier companies. The postal division, Deutsche Post, delivers 61 million letters each day in Germany, making it Europe's largest such company. The parcel division DHL is a wholly owned subsidiary claimed to be present in over 220 countries and territories. DHL Group is the successor to the German mail authority Deutsche Bundespost, which was privatized in 1995 and became a fully independent company in 2000. Since its privatization, Deutsche Post has significantly expanded its business area through acquisitions. In late 2014, the group acquired StreetScooter GmbH, a small manufacturer of electric vehicles. Two years later, the group acquired UK Mail, a business-focused postal service in the UK for US$315.5 million (£243 million). The former company became a division of the Deutsche Post European parcel network.
SEE ALSO: Leadership & Advocacy for Women Fellowship 2024 at Georgetown University
Fellowship Summary:
Fellowship Sponsor(s): GBSN/DPDHL
Host Institution(s): GBSN
Funding Amount: Not Stated
Number of Awards: Several
Study Level: Postgraduate (Masters/PhD)
Nationality: All Nationalities
Requirement and Eligibility Criteria for DHL GoTrade GBSN Fellowship Program 2024:
Applicants Enrolled at a participating GBSN member school at the start fellowship
Commitment to complete 12-fellowship program starting April 2024
Students should be comfortable communicating in English or Spanish or Portuguese
Ability to commit to an estimated 12 to 15 hours per month
Proven work experience
Strong analytical skills
Entrepreneurial and proactive mindset
Interest in an international community
Eligible SME Countries
Participating SME countries included:
Georgia, Turkey, Lebanon, Kenya, Uganda, Namibia, Nigeria, Ecuador, Peru, Chile, Guatemala, Colombia, Honduras, and Argentina.
Fellowship Benefits
Fellows will be supported with the following benefits:
DPDHL mentors
Coaching and mentoring with SMEs
DPDHL Certified Program learning journey covering basics of international trade
The Fellowship Program will pair graduate business students (MBA/MSc/Masters/PhD) with SMEs for 12 months. Each GoTrade GBSN Fellow will be assigned an SME to advise, consult, and collaborate with. The GoTrade GBSN Fellowship Program will convene regular virtual sessions bringing all students together with speakers on relevant subject matter to aid their learning objectives, with the additional goal of fostering networking among peers.
SEE ALSO: Hasselt University Masters Scholarship 2024
Application Procedures for the 2024/2025 DHL GoTrade GBSN Fellowship Program (how to apply):
Interested applicants seeking for DHL GoTrade GBSN Fellowship Program should click here to submit an online application
To complete the application form you will be required to upload:
A professional photo / headshot
A short CV / resume (2 pages)
A short video (no more than 2 minutes maximum) in which you introduce yourself to us. Let us know who you are and why we should select you. You may upload your video to any streaming platform (YouTube, Vimeo, etc) and share the link with us. The video may be unlisted (NOT private).
Application Deadline: November 30, 2023
For more information about this opportunity, Visit the Official Website.